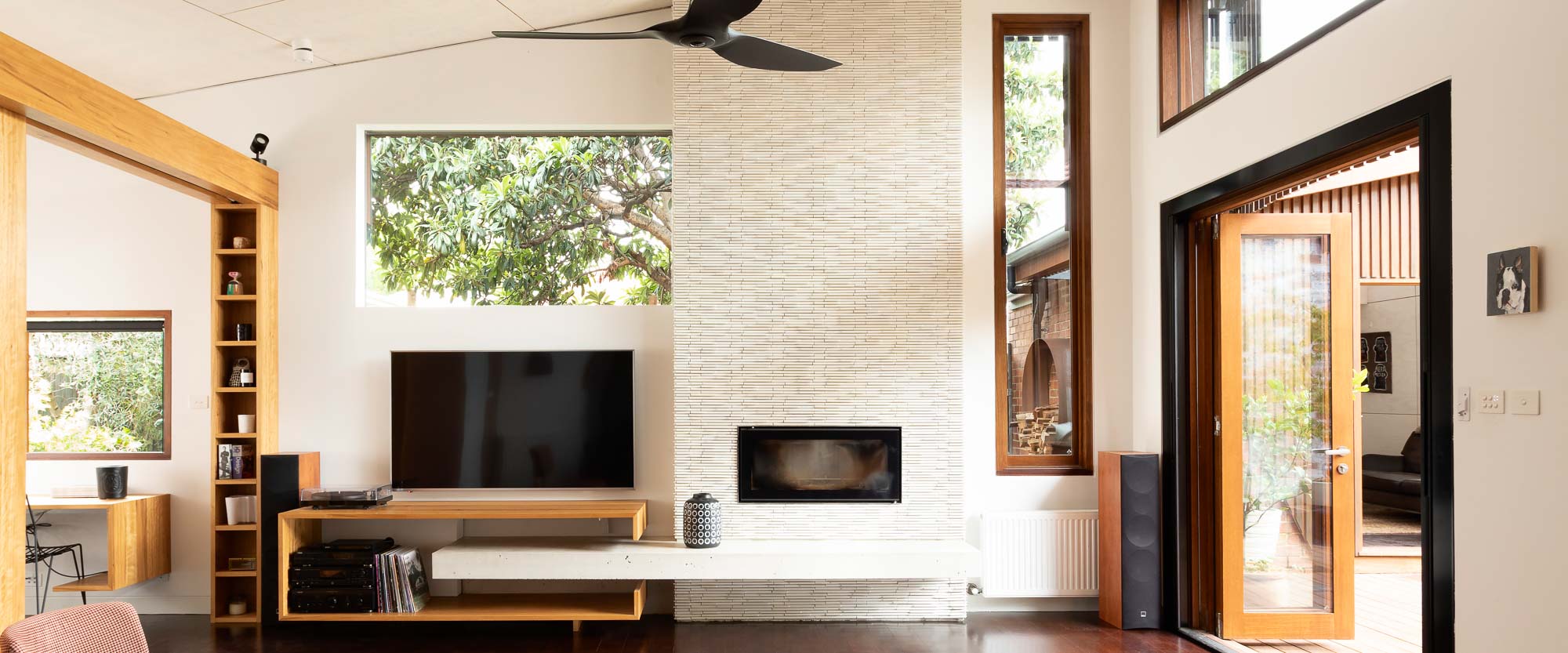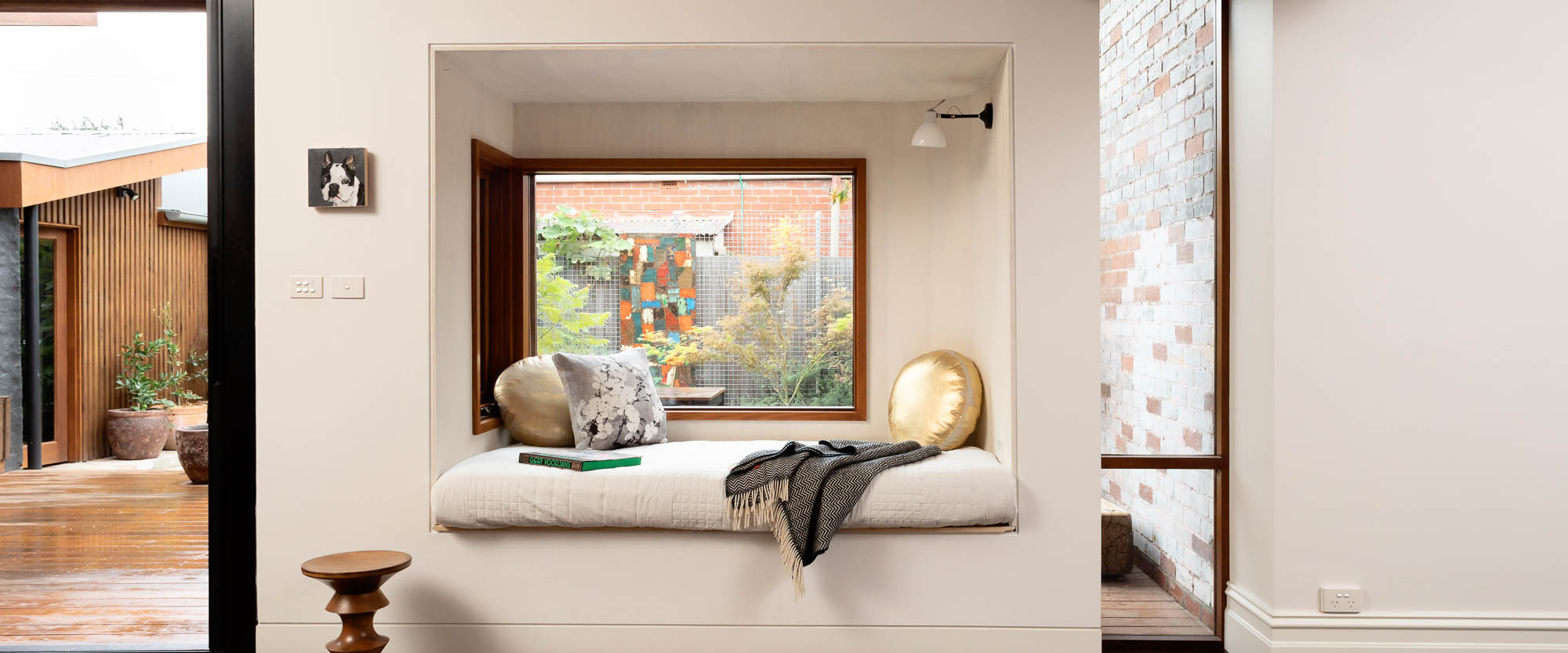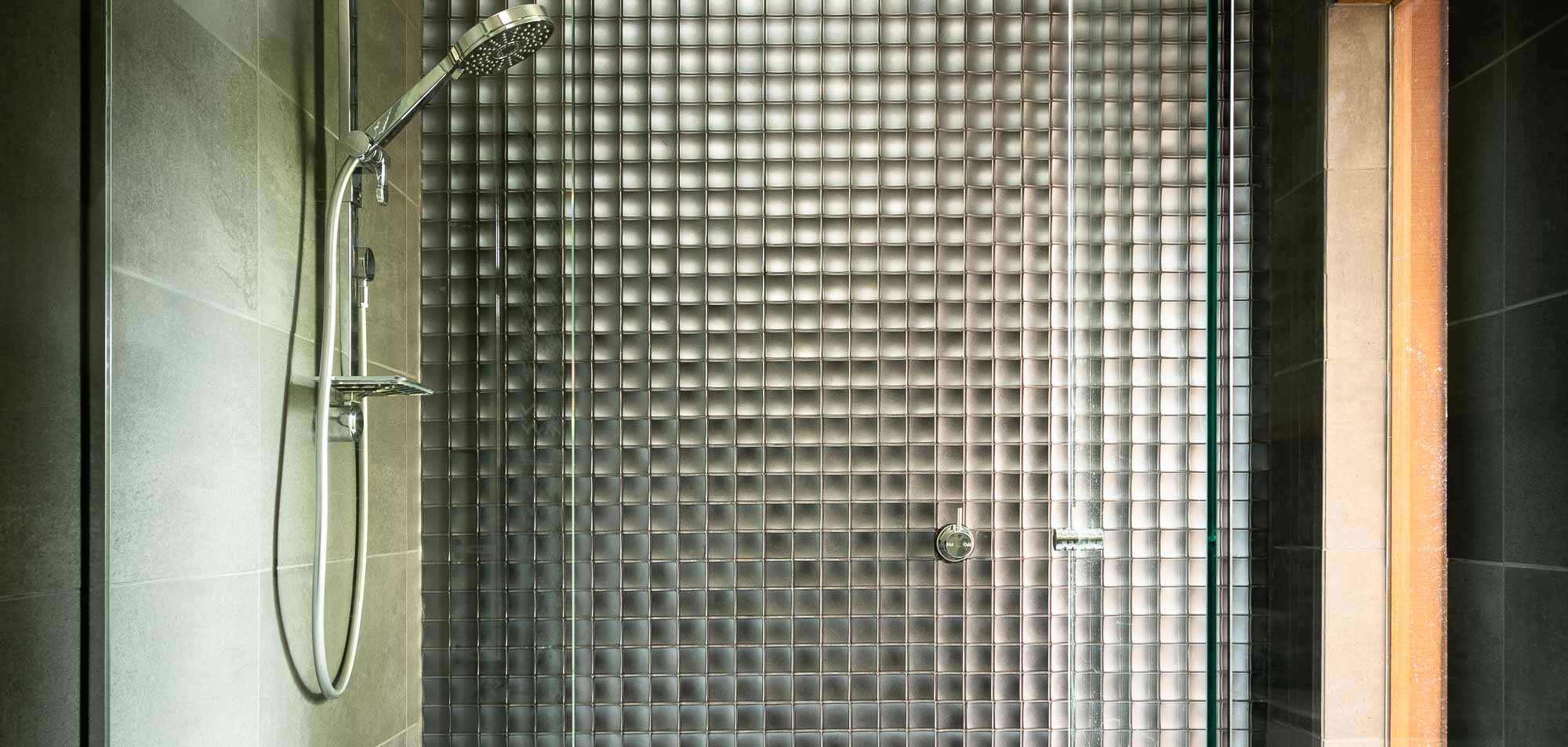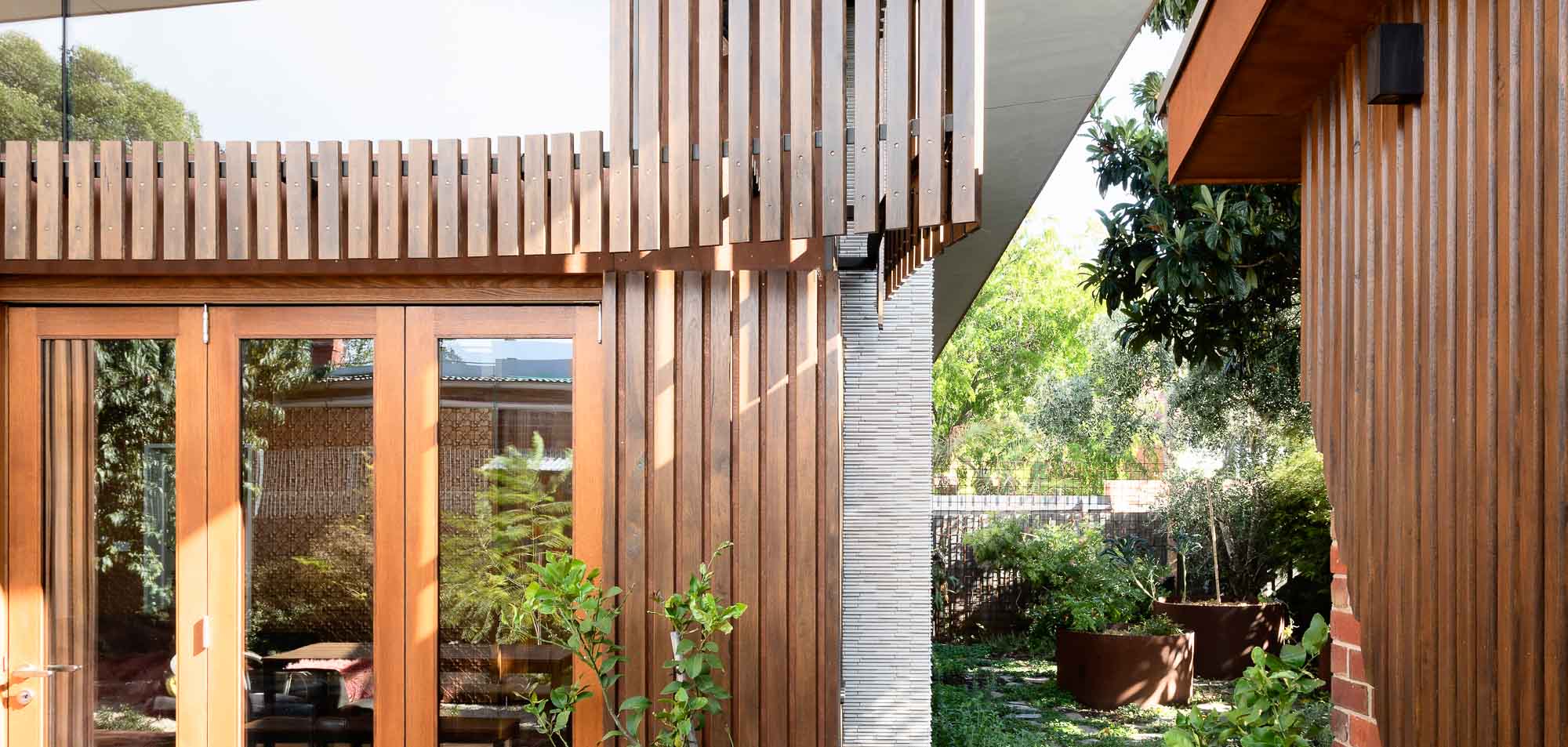 Newell Pavilion
Flemington   2018
Transforming existing urban fabric in the 21st century requires strategic rethinking of land-use at all scales. The Newell Pavilion embodies this idea through the transformation of a heritage house which prioritises people, enables more flexible indoor and outdoor spaces, creates potential for food production and enhances the overall amenity.
An efficient and sustainable approach refreshes this heritage home to create joyful and beautiful spaces. The key design strategy introduced a strong northern aspect to a previously western orientated home. This, accented with the sweeping roof form, opened up the house to more daylight and airflow while shaping outdoor courtyards which give new life and opportunity to the site. The living space acts as a central hub with a network of indoor and outdoor spaces which can be part of the living space or function independently as private zones. This was key for flexible living both day to day and long term.
The design shaped two functional and inviting outdoor spaces–the northern courtyard connecting into the living space is an ideal environment for entertaining, dining and play while the western courtyard makes use of natural vegetation for a bush-like escape. The window composition along the western facade frames views of the courtyard giving a panoramic experience without excessive glass.