Regional Art Gallery
Regional Victoria   2014
EME's Regional Art Gallery Design comprises a central gallery & restaurant and four star eco resort accommodation.
The sculptural forms work in harmony with the beautifully wild and rocky wilderness. Outdoor areas have been carefully nestled between building forms to provide connection to the environment as well as protection from the strong ocean breezes.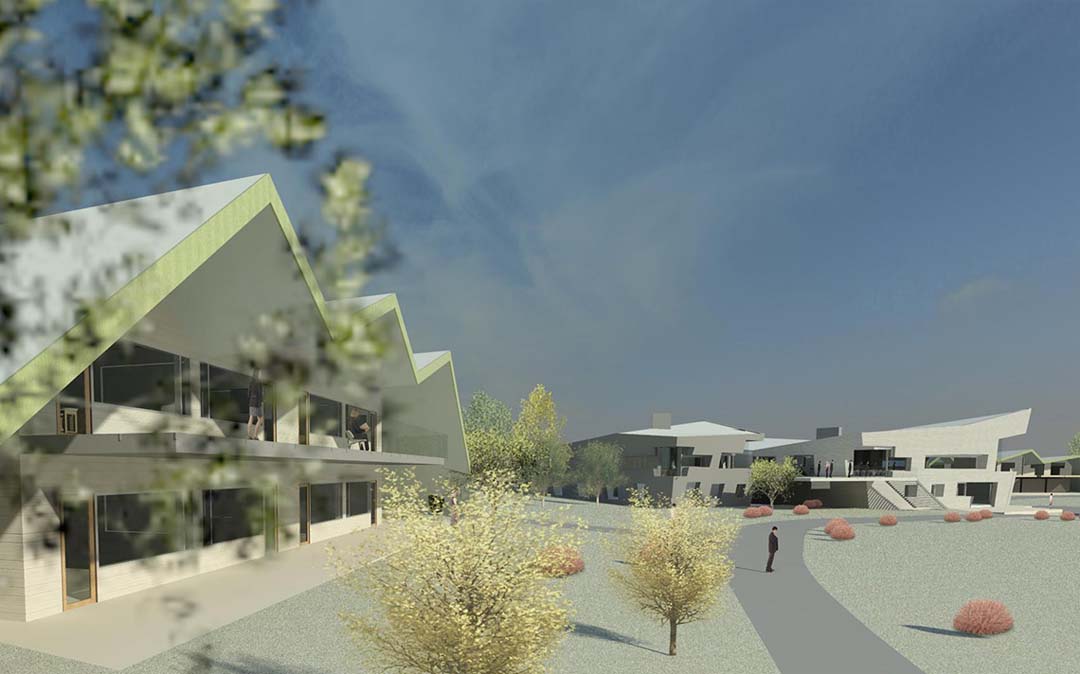 It was a challenge to provide good solar warmth to the building due to the site location and climate. The solution was to create roof forms that becomes solar collectors using embedded solar air modules. There is a sharing of this heat between all the connected buildings and this in conjunction with internalised thermal mass, provided by insulated rammed earth, ensure the buildings will remain comfortable all year.
Dynamic window patterns in the facade create unexpected framed views rather than resorting to the tired wall of glass. Unconnected to mains water the generous roofs collect vast quantities of water in the underground rainwater tanks.