Heritage Re-invention
South Yarra   2014
An elegant extension to a heritage home in South Yarra. Clever use of sightlines and multiple levels create a spacious light filled residence on a narrow site. An innovative architectural response on a tight budget, capturing lovely sky and rooftop views. The fanning sculptural stair element adds drama to the space by casting dynamic shadows. Changing ceiling heights make each space special.
Awards
Residential Design: Alterations & Additions $200K-$500K Construction Cost – BDAV 2015

Heritage Conservation Project – Residential – BDAV 2015

Interior Design – Residential – BDAV 2015

Excellence in use of Timber – BDAV 2015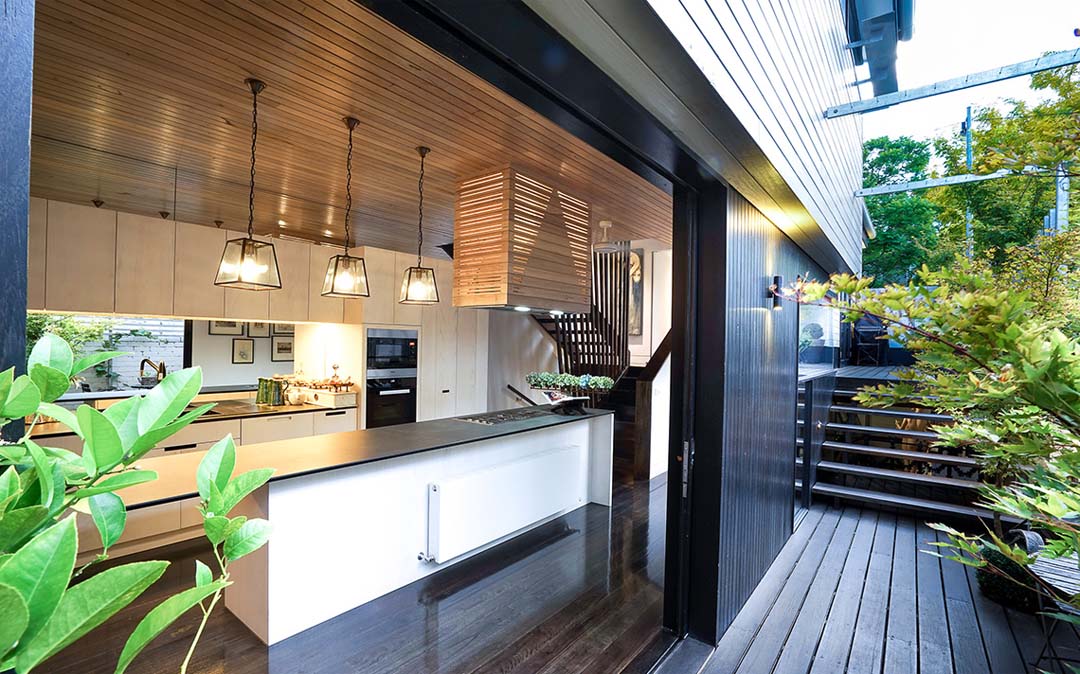 Existing interior cladding has been re-used in the upstairs bathroom and sustainably sourced timber has been specified throughout. Large water tanks capture rainwater to be used to flush toilets, shower and as irrigation. Landscaping has been cleverly designed to create special moments in the small courtyard. Generous doors opening up the north facade to create an open indoor/outdoor feel.