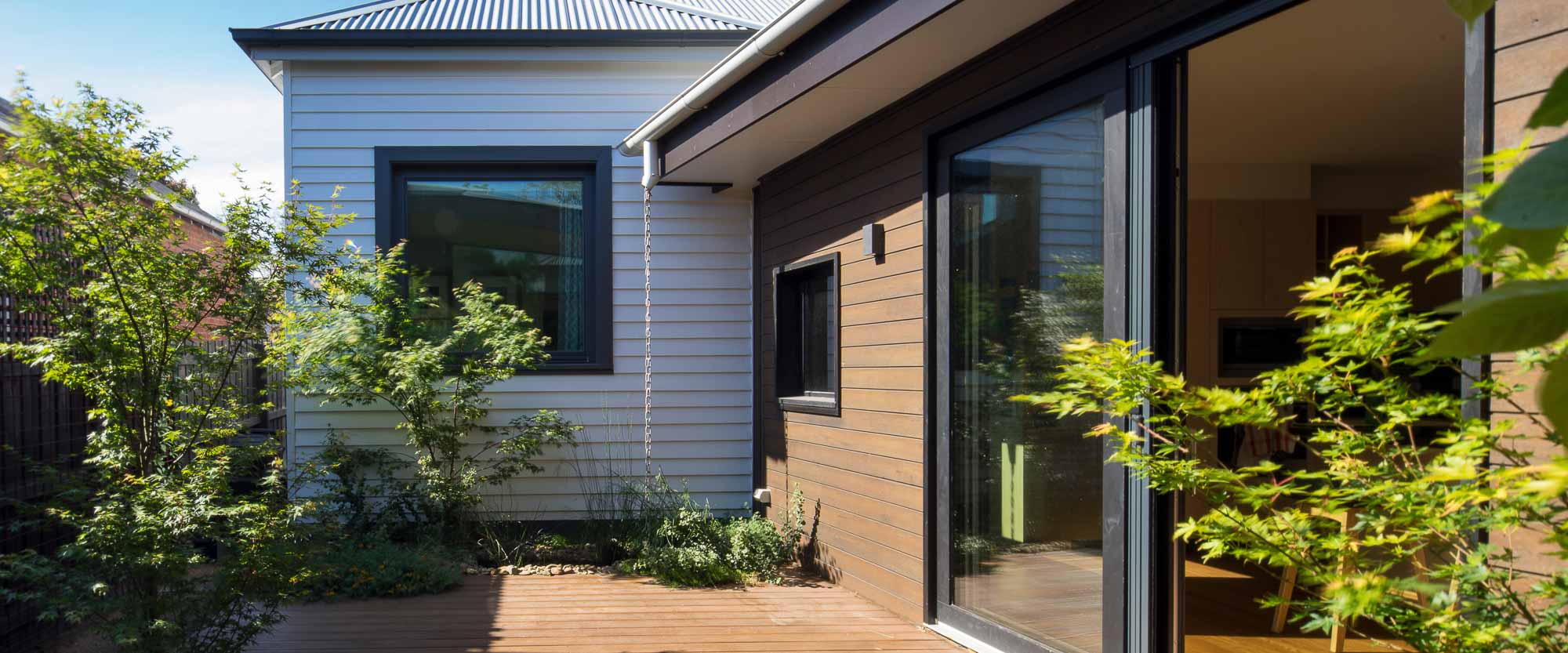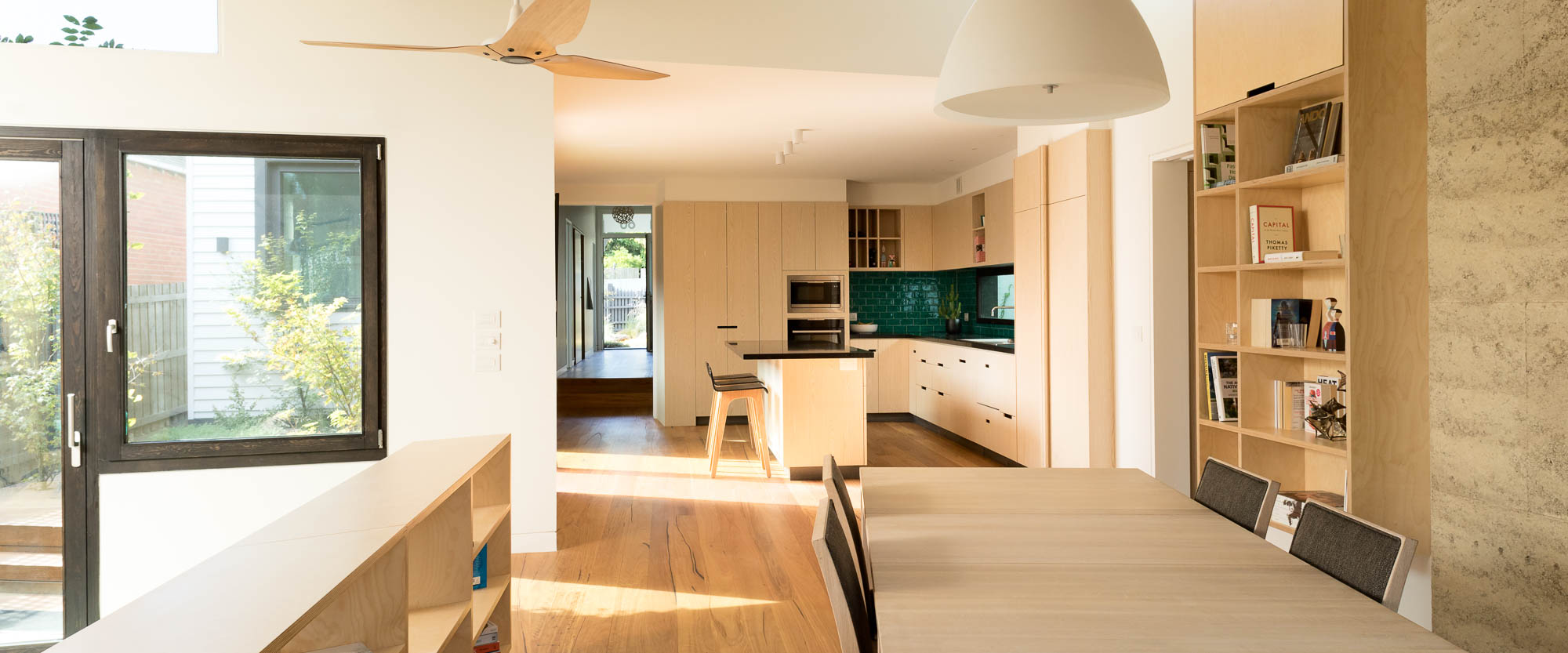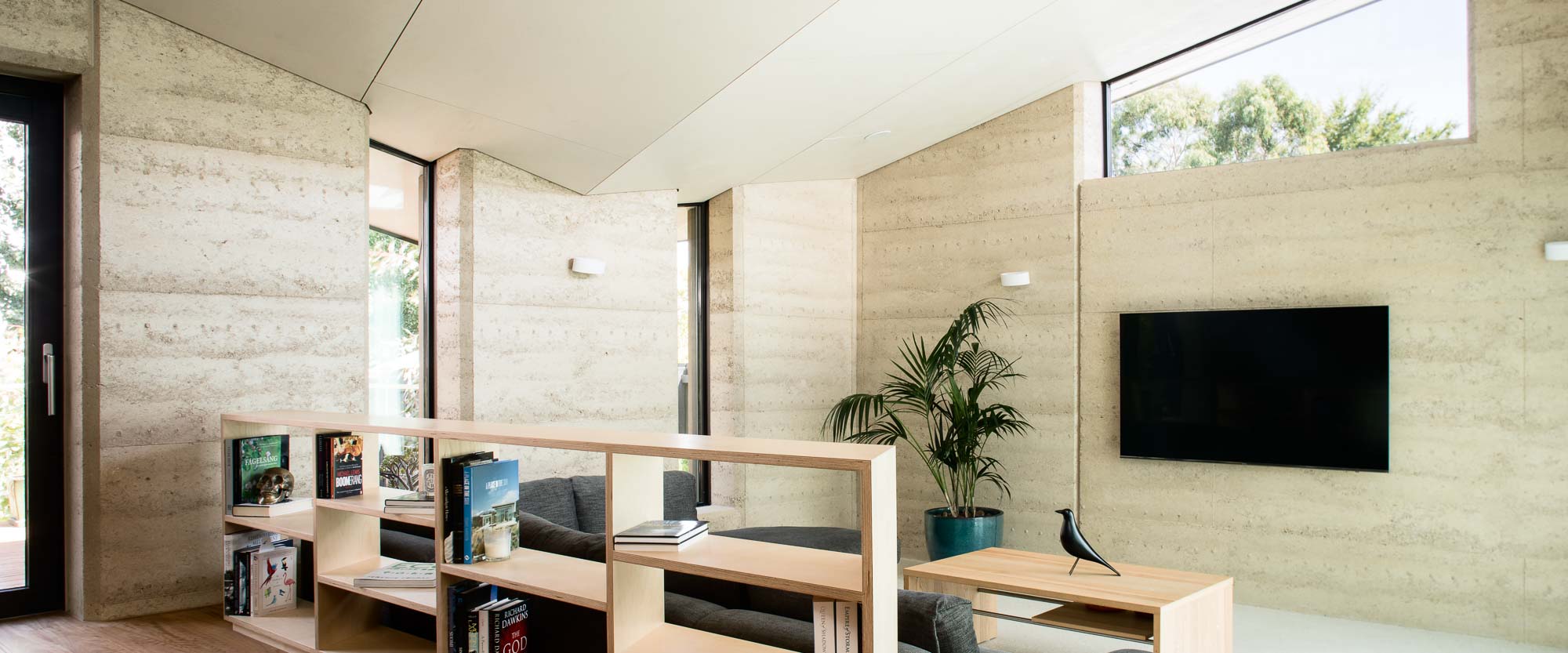 Passive Butterfly
Armadale 2017
How do you turn a south facing extension into a passive house? Respectfully placed behind the existing heritage home to the north the solution was a sculptural butterfly roof soaring northwards. Highlight windows wash the living room rammed earth wall, a heat sink on cold winters days. Attention to detail has been of premium importance on this project as the client is targetting Passivhaus standards of airtightness and thermal integrity. There must be no chinks in the armour!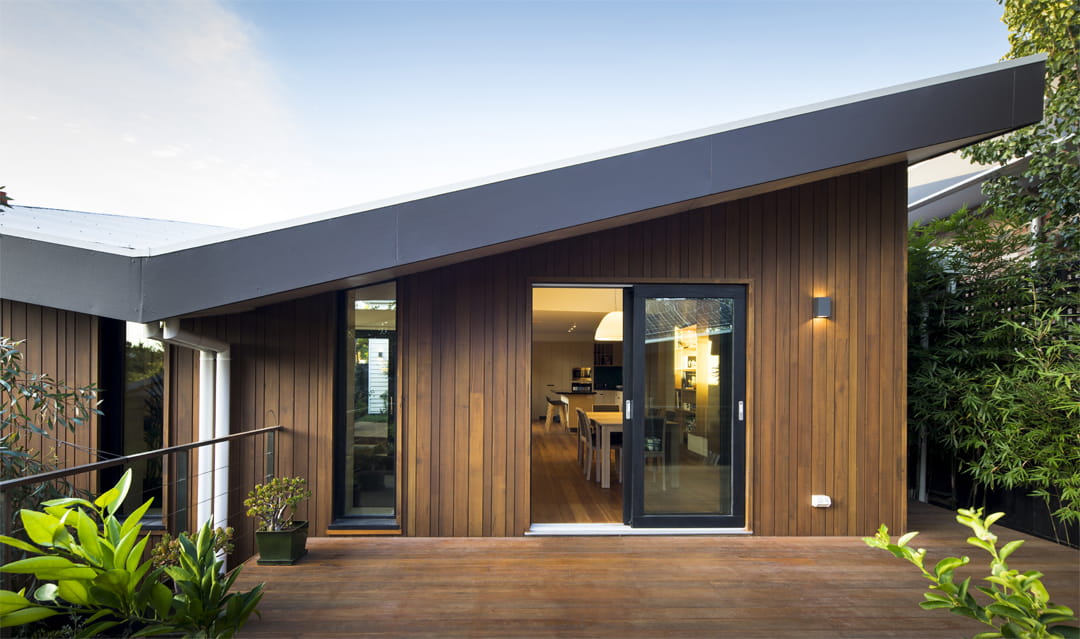 Awards
Best of the Best – Sustainability Awards 2018

Single Dwelling Alteration or Addition – Sustainability Awards 2018

Best Environmentally Sustainable Design – Residential [Commendation] – BDAV 2018

Best Sustainable Design – NABD 2018
This project includes:
Internal rammed earth thermal mass wall

PV panels

Heat recovery system

Super insulation, including upgrade to the existing building

Stringent attention to preventing thermal bridging.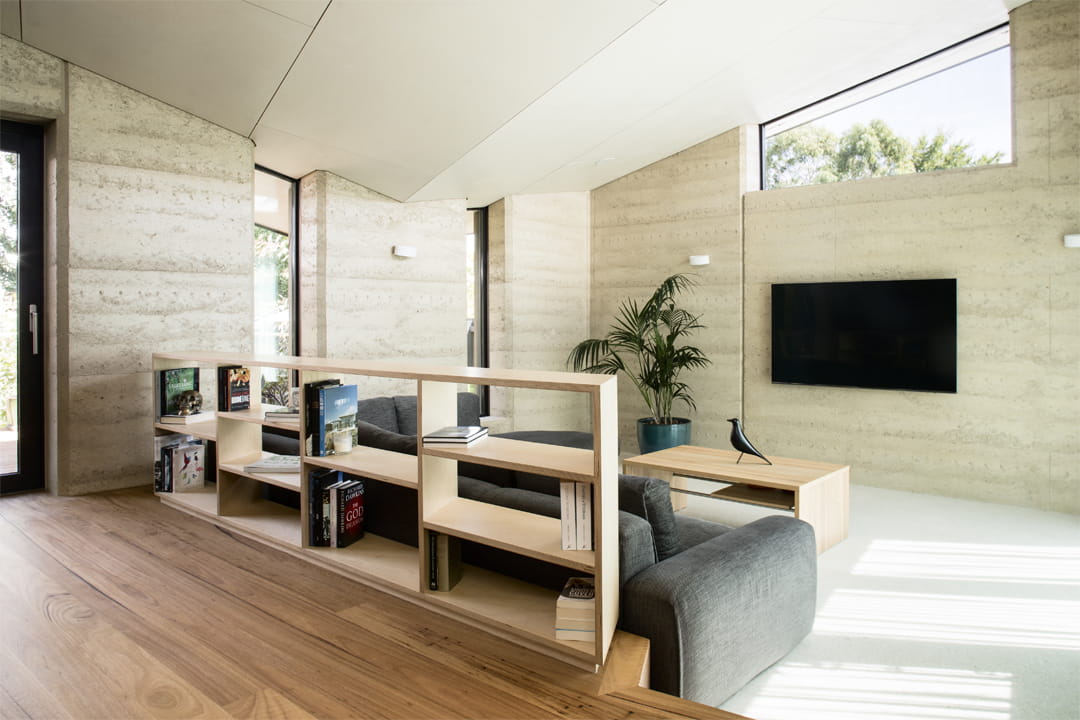 Features
Size: Site 435m2, Existing building 150m2, Proposed building 170m2 & shed 25m2, Garden/Outdoor Entertaining 241m2
Challenges: South facing block, heritage overlay, bulky adjoining properties, sloping block, targetting Passivhaus standard
Building Star Rating: 7.6
Features: 3 bed, 2 bath, open plan living, lounge/home office, two courtyards for outdoor living, rammed earth wall, morphed butterfly roof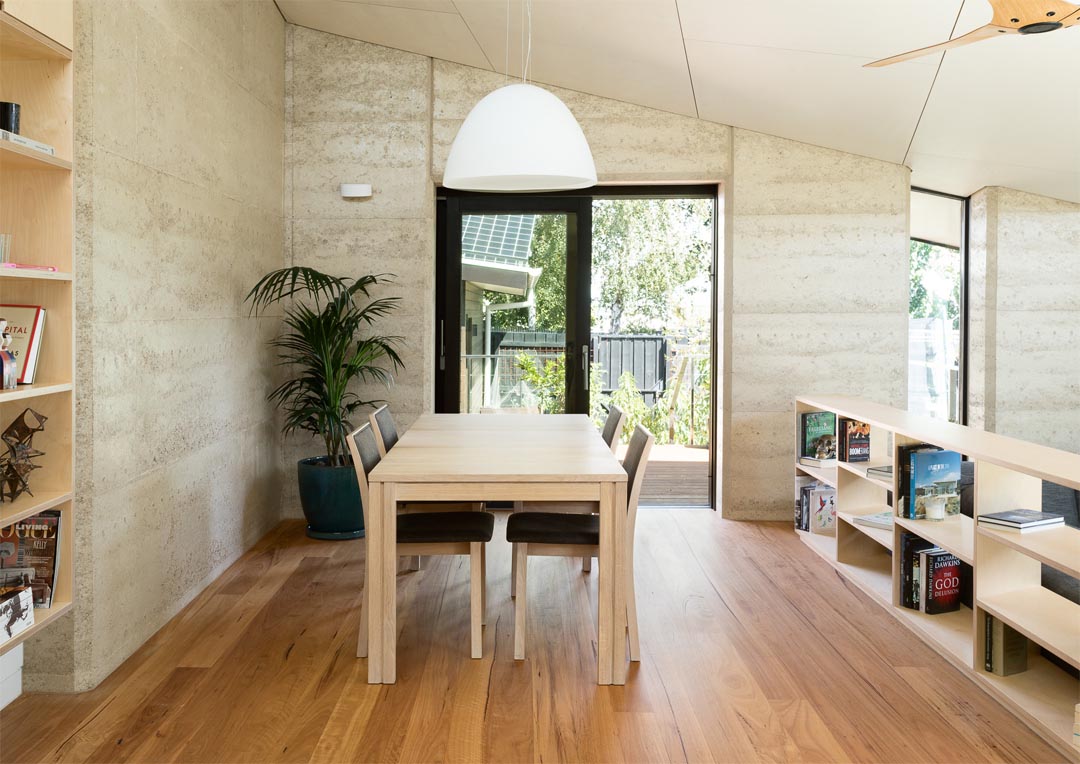 Sustainable Strategy
Hot water: sanden energy efficient hot water heat pump
Water Saving: 2 x 5,000 L underground water tanks, grey water divesion to garden
Renewable Energy: Solar PV system
Passive Design: Morphed butterfly roof provides high-level shaded north facing windows to bring light into south facing extension, minimised east/west glazing, airlock between existing and proposed, operable windows located for cross ventilation, high thermal mass in rammed earth and living slab, high level airtightness
Building materials: Rammed earth, Australian hardwood timber cladding stained, high levels of insulation to proposed and existing, steel framing minimised
Windows: Timber high performace double glazed windows
Active Heating & Cooling: MHRV (Mechanical Heat-Recovery Ventilation), Haiku Ceiling fans, Morso woodheater, hydronic towel rails
Lighting: Daylight maximised , LED fittings
Paints, finishes & floor coverings: Tectinic floor boards, low VOC paint throughout, external blinds shade doors & windows where necessary
Other ESD features: building footprint minimised to preserve garden for growing food