Merri Creek Heritage Extension
Northcote   2017
An extensive site analysis gave as a result this sustainable house extension, which responds to the family needs and dreams, while respecting and harmonizing with the existing Victorian heritage home. The objectives were to bring natural light into the house, to create better visual and physical connections to outdoor areas, more efficient use of existing and new spaces which would let the family members enjoy even more their home.
By pushing south the kitchen/dining volume, a courtyard is created on the best sunny spot, located after a series of shadow analysis, and the north facade is opened in order to bring winter sun access to the social areas, create visuals and consolidate the landscape.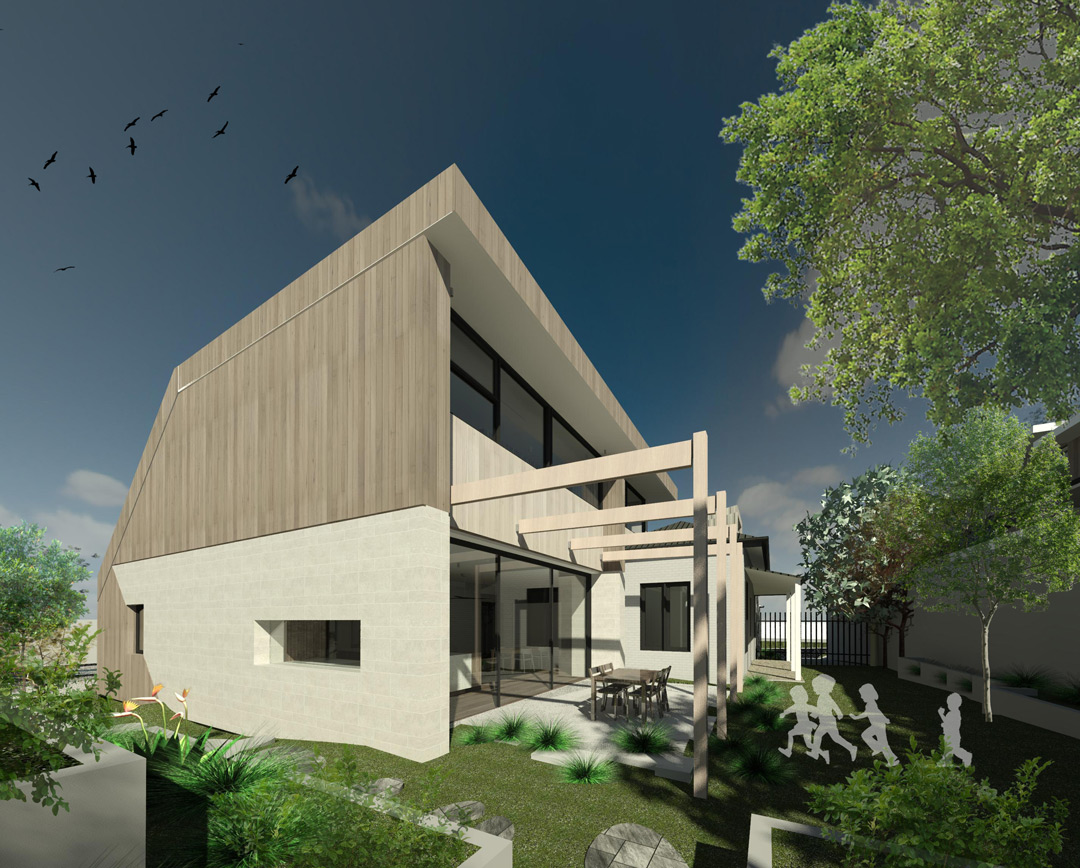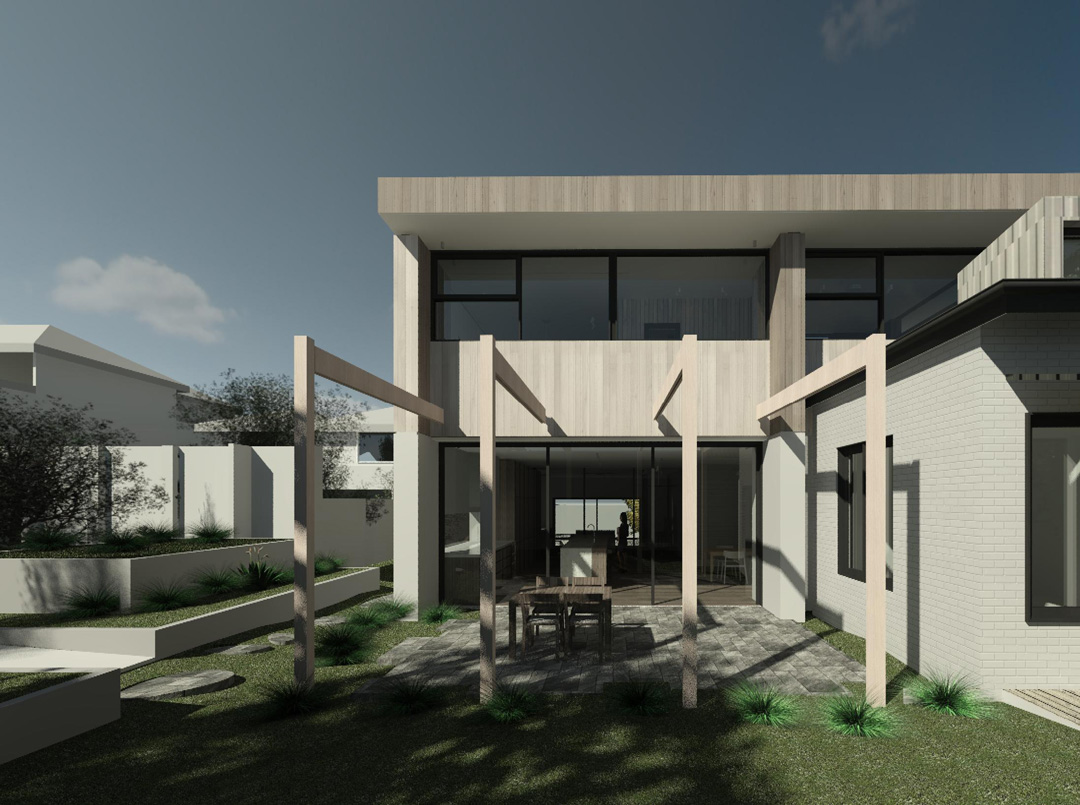 Horizontal openings have been made to the elegant existing living, creating better connections with the house's social life. This space is now connected to the existing tower, which is now a fantastic vertical library.
The dynamic new volume includes the social area (kitchen, dining and playroom) on ground floor and the studio and bedroom on first floor. It opens towards north, searching for natural light and visuals. It is an interesting volume which mixes the strength and heaviness of the limestone with the lightness of the timber cladding and of the floating folding roof.
The extension design is very respectful to the existing heritage home, it detaches from the original volume by the use of shadowlines, and change of materials. The height of the new volume has been carefully set in order not to compete with the existing tower.