The Strait House
Cape Paterson  2019
Taking the playful vernacular of the classic Australian beach shack, the Strait House transposes it to a beachside bolthole at the apex of sustainable design.
The unique challenges of the highest and steepest block of a new sustainable living estate in Cape Patterson, South Gippsland have been embraced as opportunities, shaping the home's symbiotic, reflective and harmonious relationship with the landscape.
Link to Sustainable House Day Video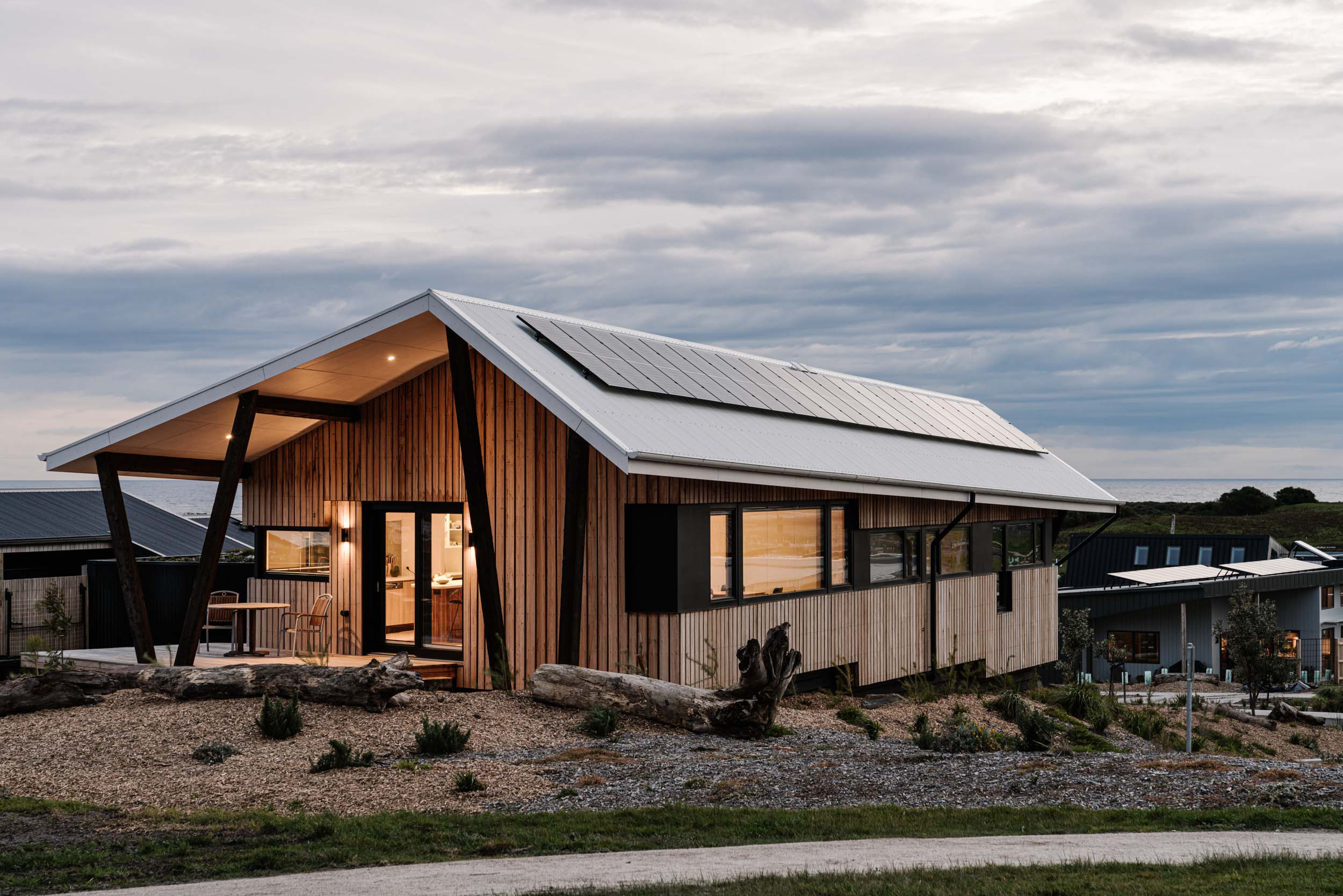 Hugging the sloping block overlooking Bass Strait, the home mimics the contours of the land, transposing the energy flow and reinforcing the concept of a house that "unpacks" on arrival.
Designed to the highest Passive House standards, the floating structure and timber-lined interiors nod to the comforting and time-honoured visual language of the Aussie beach home.
Gradually stepping down in sections, it carefully avoids any sense of disjointedness via a unifying floating gable and ribbon window. The use of "dancing" theatrical columns plays with perspective and provides kinetic visual interest as inhabitants move around the structure.
Both the interior and exterior viewpoints work to unlock the sight lines over Bass Strait to the south east and south west; impact is maximised with a summer deck and a winter deck.
Careful positioning of windows and glass doors create unique moments, framing and editing the views of ocean and bushland while ensuring privacy from a carpark to the north and parkland to the east.