Sustainable House Day 2019
Sustainable House Day has been running for more than 19 years and is a wonderful opportunity to visit some of Australia's leading green homes – ones that are not only environmentally friendly, but cheaper to run and more comfortable to live in.
EME Design is proud to have MM House as an ongoing part of this annual event and we're expecting this year to be huge!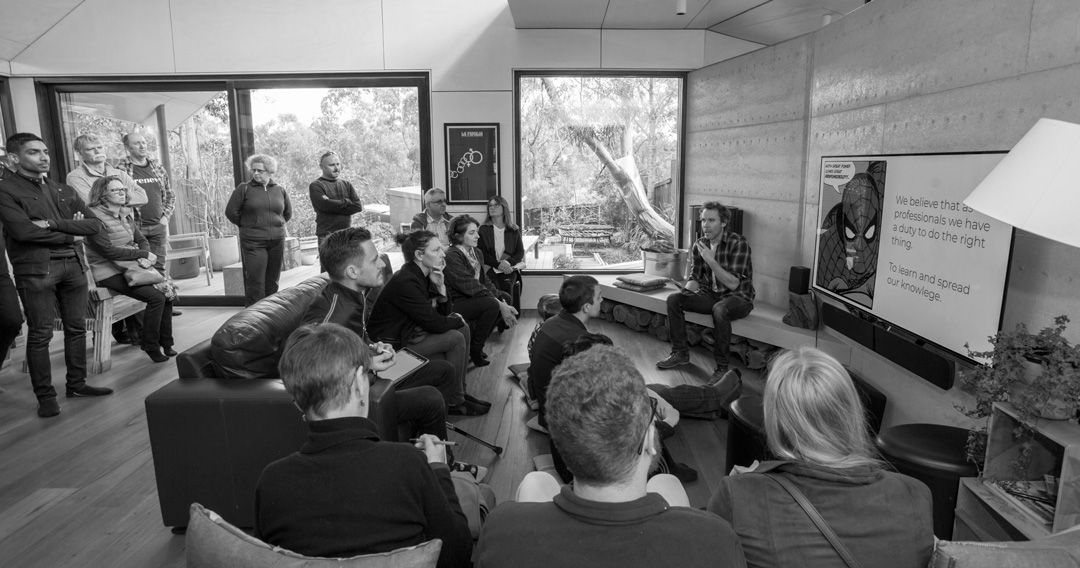 Luke leading the tour at MM House on Sustainable House Day 2018.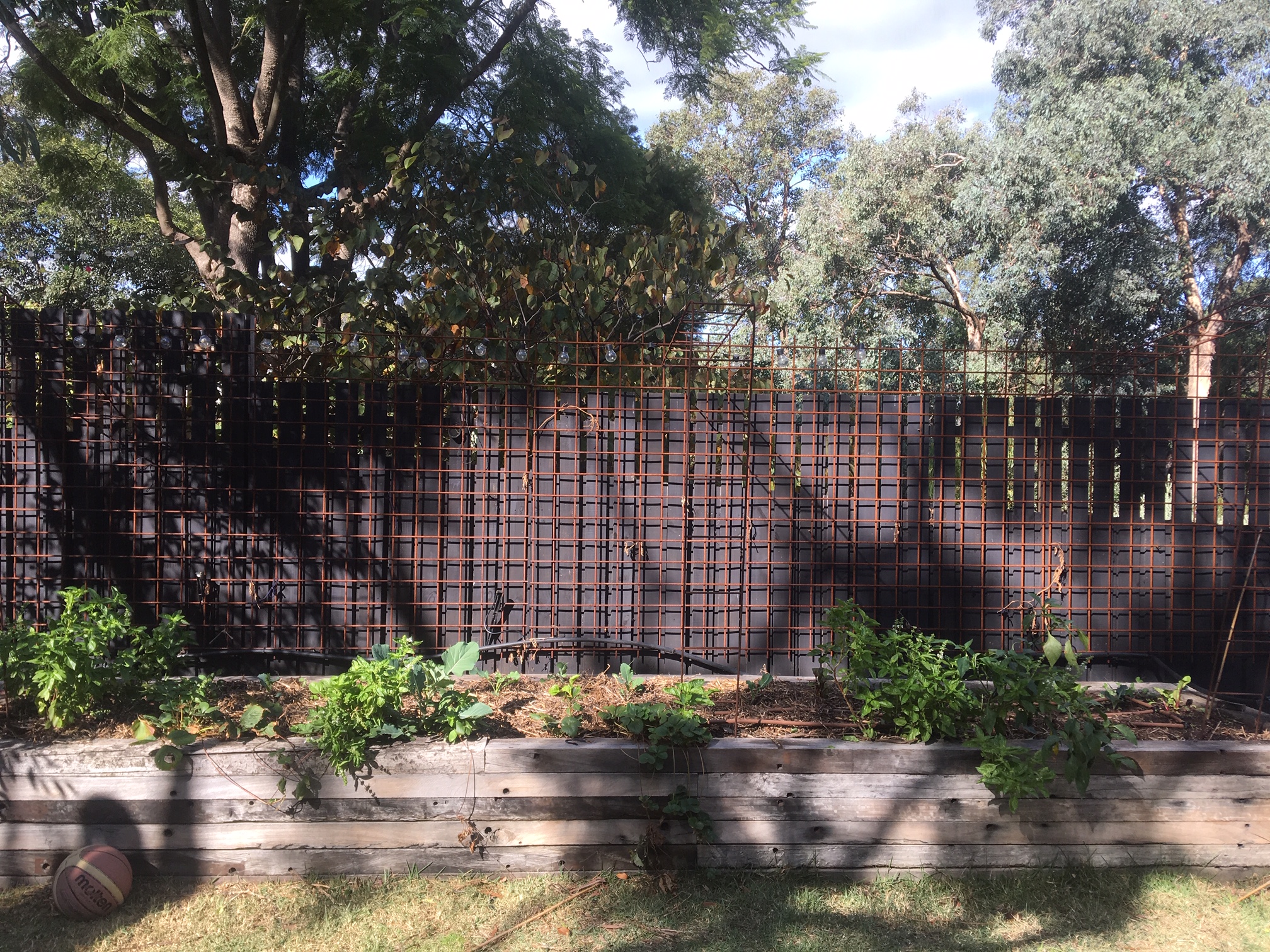 Permaculture Garden at MM House.