Construction progress at Merri Creek Heritage Extension is moving along quickly with the timber framing up! We're quite happy with the way this south elevation is coming together to show the juxtaposition of the old and the new.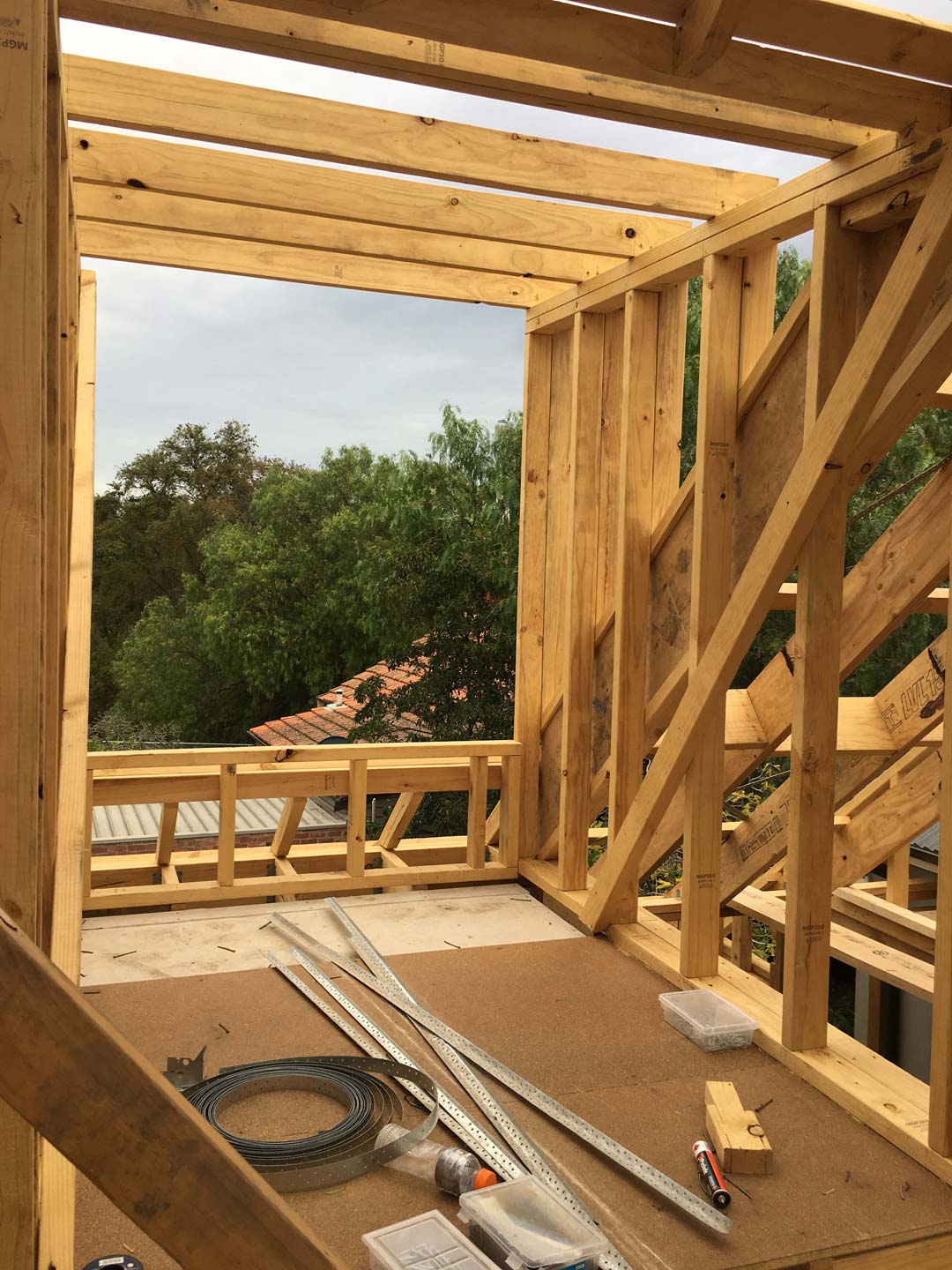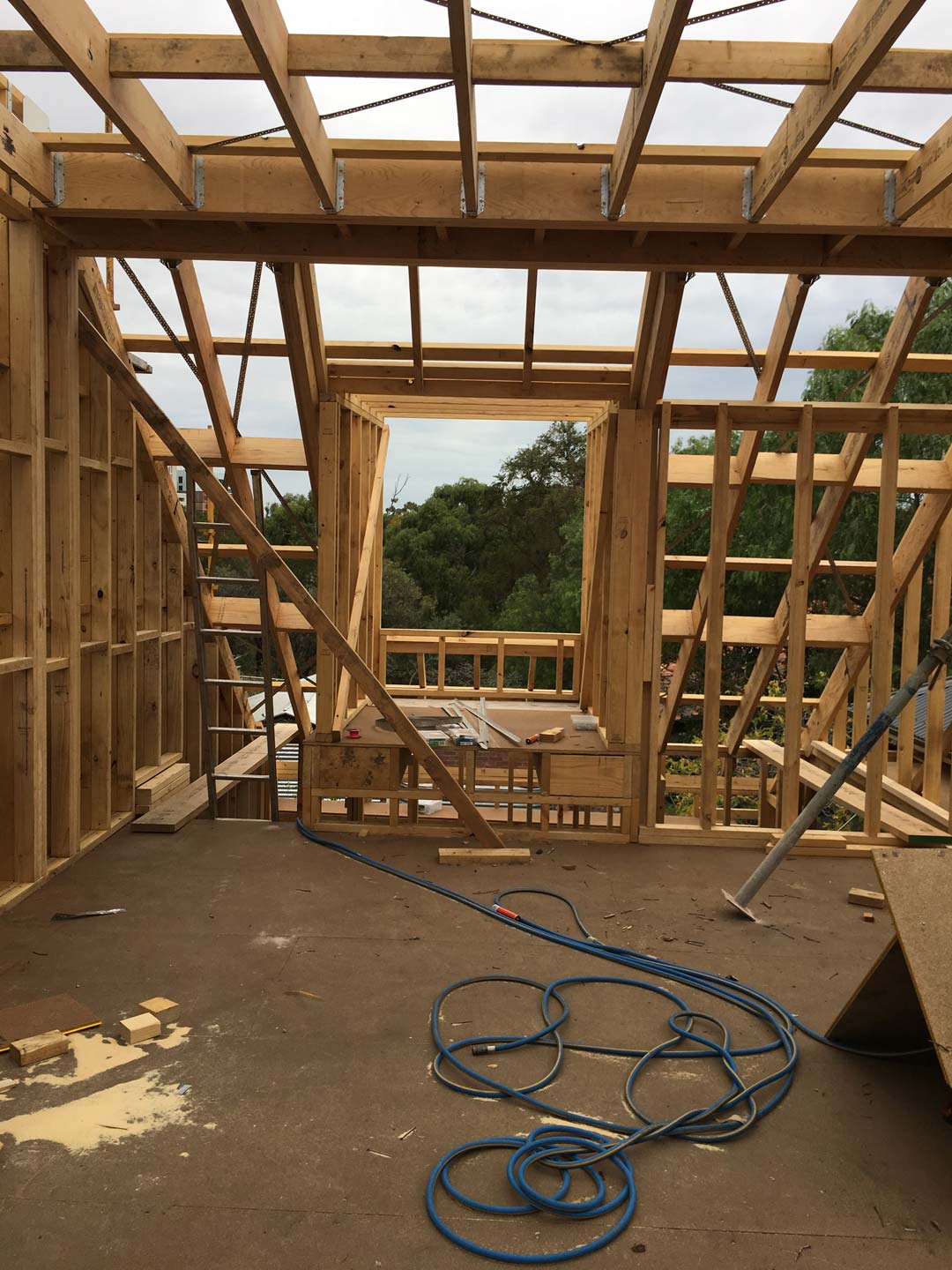 An extensive site analysis shaped this sustainable house extension, which responds to the family's needs and dreams, while respecting and harmonizing with the existing Victorian heritage home. The objectives were to bring natural light into the house, to create better visual and physical connections to outdoor areas, and more efficient use of existing and new spaces.
A series of solar and shadow analysis studies informed the planning of the extension. A northern orientation was established for the kitchen/dining volume by creating a northern courtyard and pushing the built form to the south of the property. This allows for excellent solar gain in the social areas, connected spaces and a thriving landscape.
Upstairs, the master bedroom incorporates a balcony with city views, hi-light windows to the north for solar gain, and a feature dormer window to the south which frames views of the ecological corridor along the Merri Creek.