All photos: Eve Wilson for The Design Files.     Styling: Annie Portelli
See the recent article from The Design Files 
Luke Middleton speaks to Cameron Munro about his Passive Butterfly home
1. Why was it important for your home to be designed as sustainably as possible?
We had lived in northern Europe where homes are very comfortable year-round. We also wanted to reproduce that experience with their home in Melbourne without the expense and environmental impact of large heating and cooling systems, and without the temperature extremes experienced by normal homes.
2. Your home is airtight – how was this achieved and why is this beneficial?
The house was wrapped in a membrane and taped at joins and connections to windows making it about 15 times more airtight than conventional new Australian homes. The benefits are an absence of cold draughts in winter and contributes to a 90% reduction in heating and cooling costs. The membrane also prevents humid air getting into the walls and condensing, leading to mould – so the home is much healthier and resilient.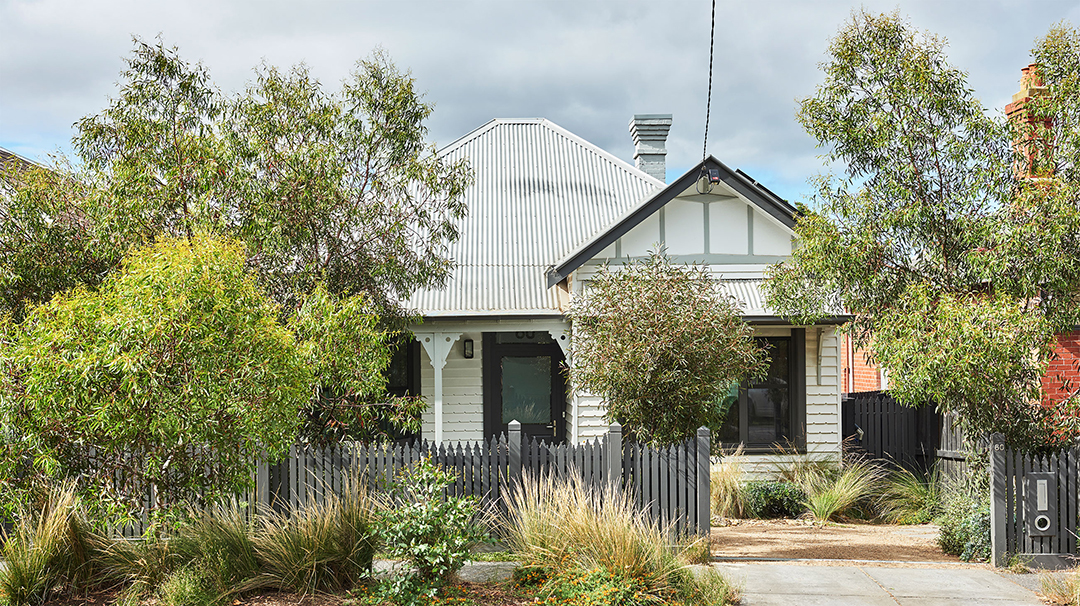 3. How is indoor air quality monitored in the home and why is this important?
The Passive House standard, to which our home aspires, uses a whole-house ventilation system to constantly provide fresh, filtered air at a comfortable temperature to all rooms. The air quality is monitored by sensors throughout the home that demonstrate the superior air quality to normal homes. I love being able to monitor the performance.
4. Most 'sustainable' homes tend to be new builds not renovations, how easy was it to achieve? 
Our home demonstrates that leaky, cold weatherboard homes can be brought into the 21st century and have very high performance while still respecting their architectural heritage. While renovating to this standard is certainly more challenging than new builds it proves that nothing is impossible and was absolutely worth it.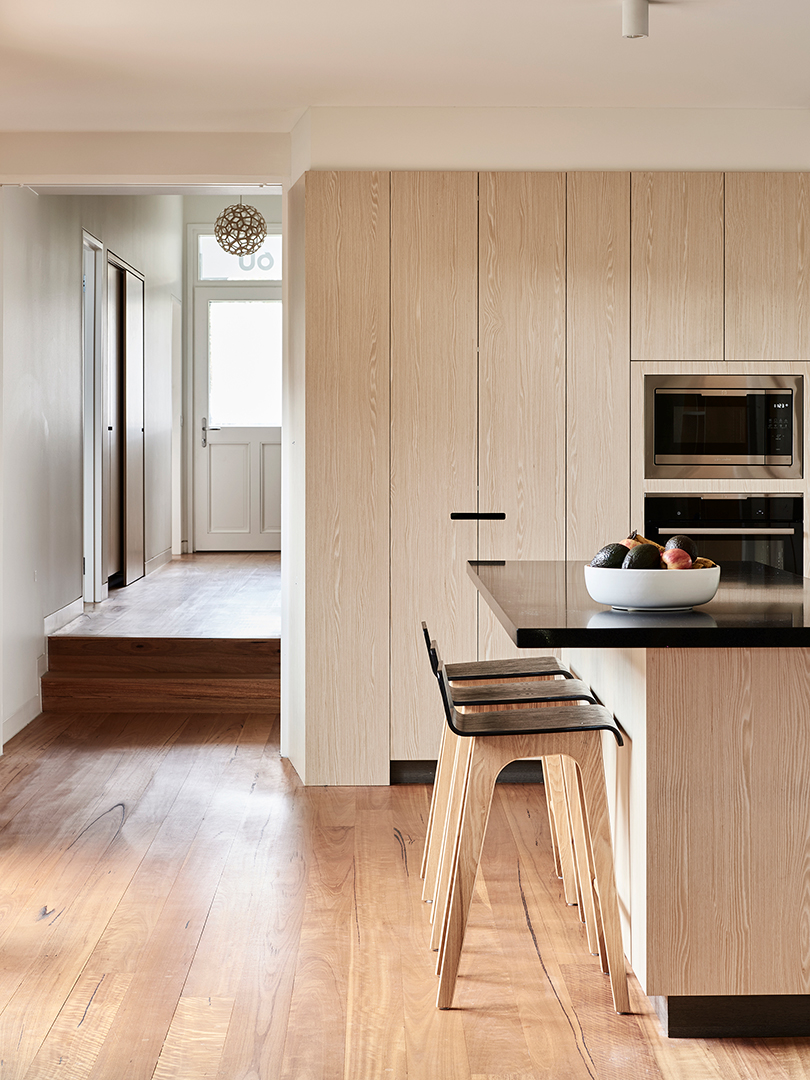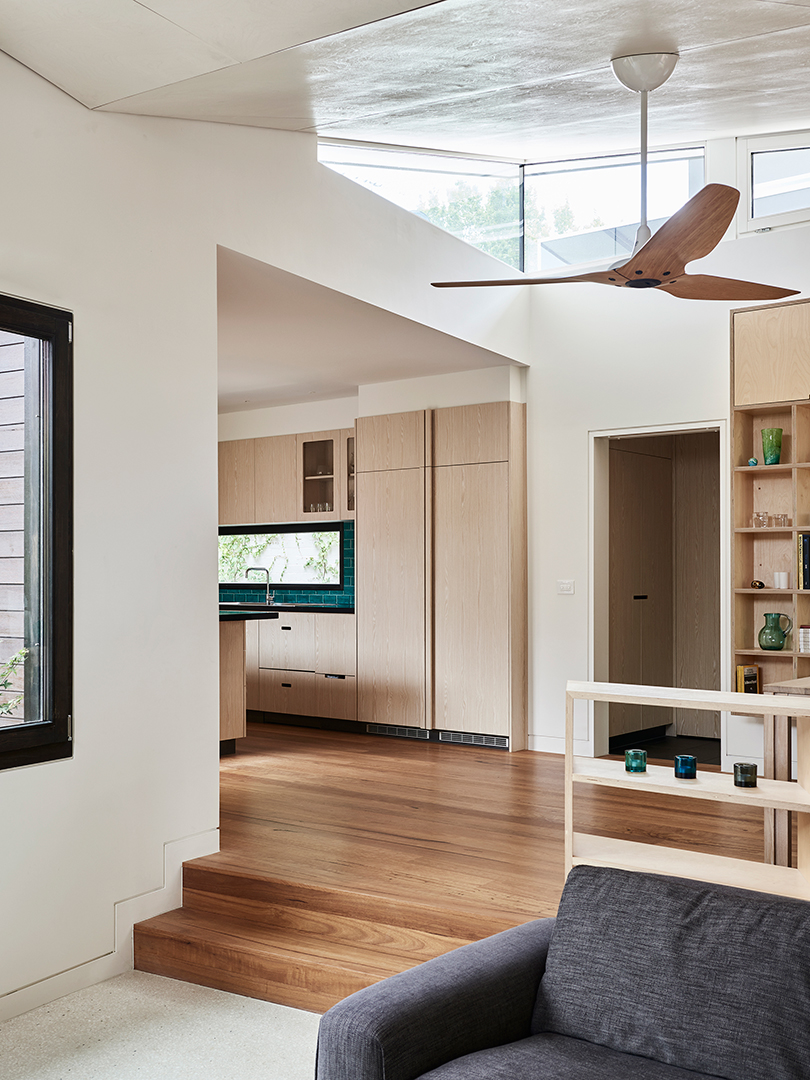 5. Were there any major inspirations that influenced the project?  
Luke's butterfly roof form was inspired by the mid century modernists, Kevin Borland, Chancellor & Patrick. With detailed analysis Luke was able to morph this form to optimise winter sun for the dining and living whilst providing solar access to our back garden.
6. What was the most challenging aspect of this project?
The Passive House standard requires extremely high levels of airtightness that are far beyond standard Australian practice. Ensuring the membrane was continuous, and not damaged during construction, required everyone involved to fully understand its purpose. Another challenge was ensuring continuous insulation throughout the building, requiring very careful installation of the insulation batts and minimising the use of steel that is highly conductive.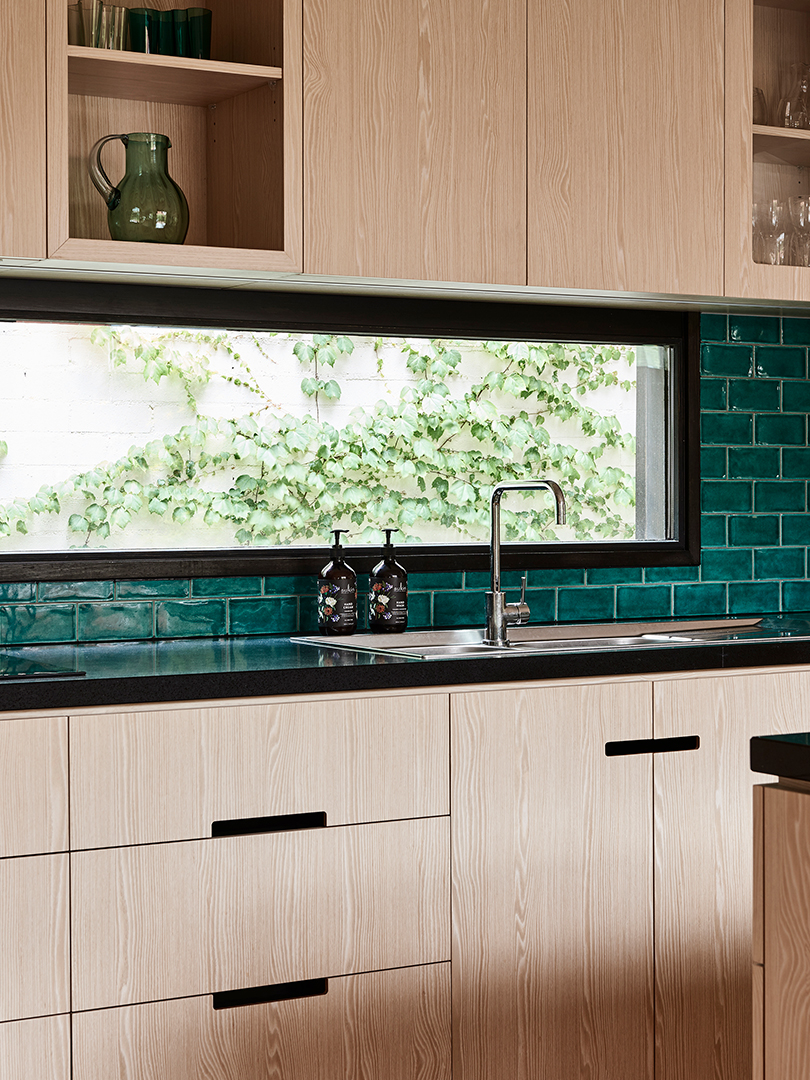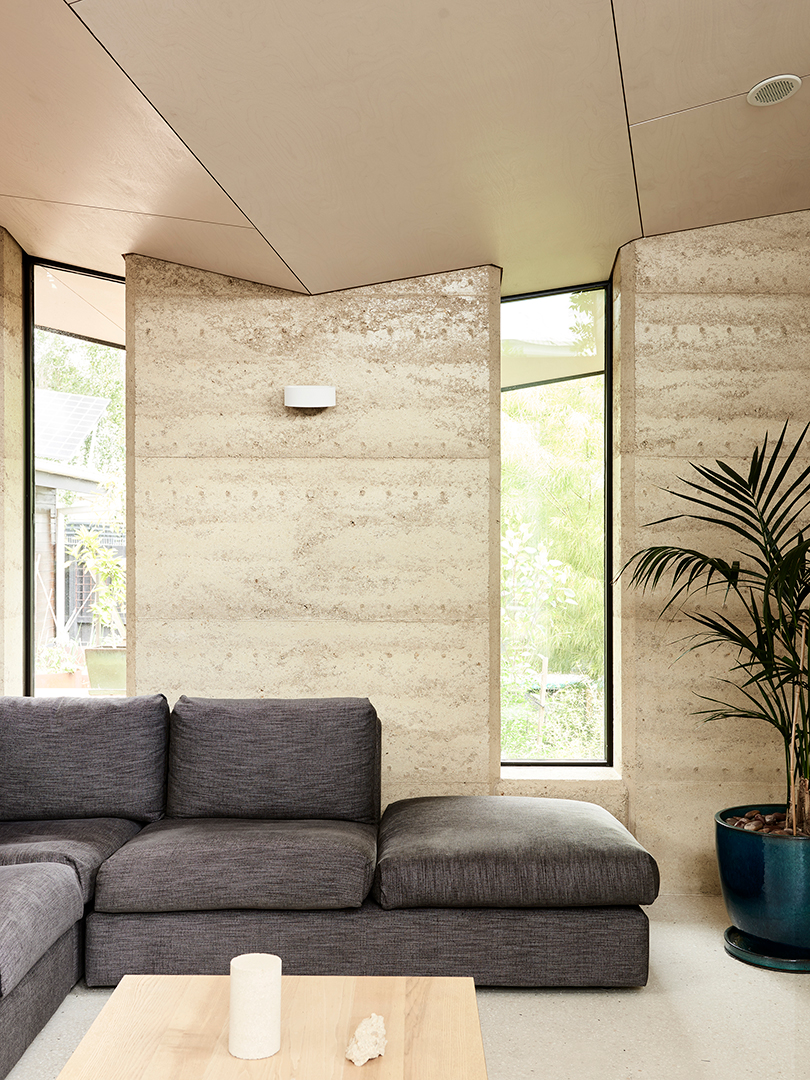 7. What is your favourite part of the finished project?
The rammed earth and living room are wonderful, quiet spaces that are both beautiful and serene.
8. Is there anything else you would like to add about this project?    
The emphasis in this project was on design AND performance. Our brief to Luke was we wanted a beautiful home that was healthy, comfortable and low cost to live in. And I think we got exactly that!
Awards
Best of the Best – Sustainability Awards 2018
Single Dwelling Alteration or Addition – Sustainability Awards 2018
Best Environmentally Sustainable Design – Residential [Commendation] – BDAV 2018
Best Sustainable Design – NABD 2018