We are excited to be working on this new home, our clients are looking for a house that responds to the context and the challenging location.
The design is based on the stepped landscape, the sunlight, as well as framed views, connecting spaces to nature.
The building functions as a whole house for a young family, with the possibility of adaptation as the family evolves.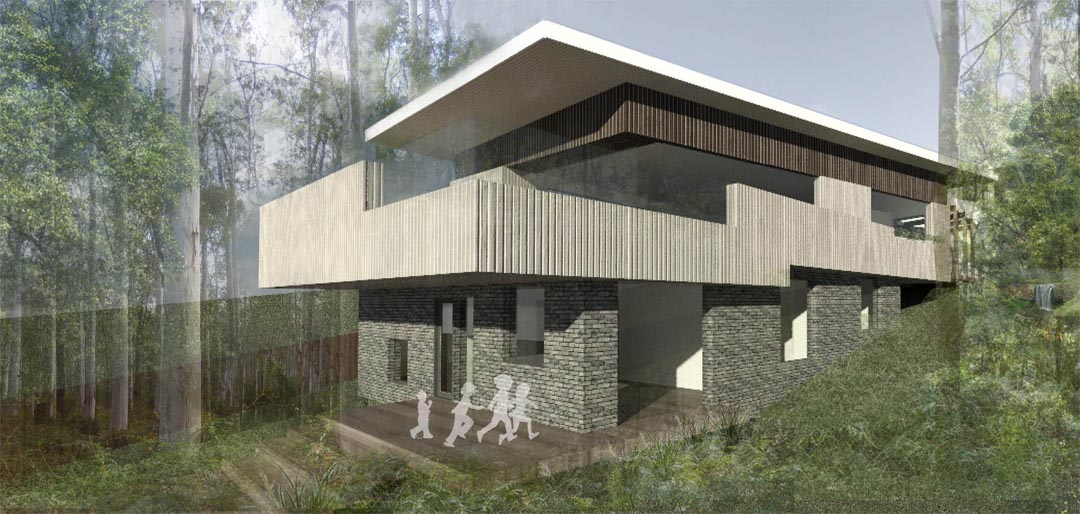 Template not Found /home/eme2011/public_html/wp-content/plugins/responsive-posts-carousel/inc/templates/.php
Template not Found /home/eme2011/public_html/wp-content/plugins/responsive-posts-carousel/inc/templates/.php
Template not Found /home/eme2011/public_html/wp-content/plugins/responsive-posts-carousel/inc/templates/.php
Template not Found /home/eme2011/public_html/wp-content/plugins/responsive-posts-carousel/inc/templates/.php
Template not Found /home/eme2011/public_html/wp-content/plugins/responsive-posts-carousel/inc/templates/.php
Template not Found /home/eme2011/public_html/wp-content/plugins/responsive-posts-carousel/inc/templates/.php
Template not Found /home/eme2011/public_html/wp-content/plugins/responsive-posts-carousel/inc/templates/.php
Template not Found /home/eme2011/public_html/wp-content/plugins/responsive-posts-carousel/inc/templates/.php
Template not Found /home/eme2011/public_html/wp-content/plugins/responsive-posts-carousel/inc/templates/.php
Template not Found /home/eme2011/public_html/wp-content/plugins/responsive-posts-carousel/inc/templates/.php
Template not Found /home/eme2011/public_html/wp-content/plugins/responsive-posts-carousel/inc/templates/.php
Template not Found /home/eme2011/public_html/wp-content/plugins/responsive-posts-carousel/inc/templates/.php
Template not Found /home/eme2011/public_html/wp-content/plugins/responsive-posts-carousel/inc/templates/.php
Template not Found /home/eme2011/public_html/wp-content/plugins/responsive-posts-carousel/inc/templates/.php
Template not Found /home/eme2011/public_html/wp-content/plugins/responsive-posts-carousel/inc/templates/.php
Template not Found /home/eme2011/public_html/wp-content/plugins/responsive-posts-carousel/inc/templates/.php
Template not Found /home/eme2011/public_html/wp-content/plugins/responsive-posts-carousel/inc/templates/.php
Template not Found /home/eme2011/public_html/wp-content/plugins/responsive-posts-carousel/inc/templates/.php
Template not Found /home/eme2011/public_html/wp-content/plugins/responsive-posts-carousel/inc/templates/.php
Template not Found /home/eme2011/public_html/wp-content/plugins/responsive-posts-carousel/inc/templates/.php
Template not Found /home/eme2011/public_html/wp-content/plugins/responsive-posts-carousel/inc/templates/.php
Template not Found /home/eme2011/public_html/wp-content/plugins/responsive-posts-carousel/inc/templates/.php
Template not Found /home/eme2011/public_html/wp-content/plugins/responsive-posts-carousel/inc/templates/.php
Template not Found /home/eme2011/public_html/wp-content/plugins/responsive-posts-carousel/inc/templates/.php
Template not Found /home/eme2011/public_html/wp-content/plugins/responsive-posts-carousel/inc/templates/.php
Template not Found /home/eme2011/public_html/wp-content/plugins/responsive-posts-carousel/inc/templates/.php
Template not Found /home/eme2011/public_html/wp-content/plugins/responsive-posts-carousel/inc/templates/.php
Template not Found /home/eme2011/public_html/wp-content/plugins/responsive-posts-carousel/inc/templates/.php
Template not Found /home/eme2011/public_html/wp-content/plugins/responsive-posts-carousel/inc/templates/.php
Template not Found /home/eme2011/public_html/wp-content/plugins/responsive-posts-carousel/inc/templates/.php
Template not Found /home/eme2011/public_html/wp-content/plugins/responsive-posts-carousel/inc/templates/.php
Template not Found /home/eme2011/public_html/wp-content/plugins/responsive-posts-carousel/inc/templates/.php
Template not Found /home/eme2011/public_html/wp-content/plugins/responsive-posts-carousel/inc/templates/.php
Template not Found /home/eme2011/public_html/wp-content/plugins/responsive-posts-carousel/inc/templates/.php
Template not Found /home/eme2011/public_html/wp-content/plugins/responsive-posts-carousel/inc/templates/.php
Template not Found /home/eme2011/public_html/wp-content/plugins/responsive-posts-carousel/inc/templates/.php
Template not Found /home/eme2011/public_html/wp-content/plugins/responsive-posts-carousel/inc/templates/.php
Template not Found /home/eme2011/public_html/wp-content/plugins/responsive-posts-carousel/inc/templates/.php
Template not Found /home/eme2011/public_html/wp-content/plugins/responsive-posts-carousel/inc/templates/.php
Template not Found /home/eme2011/public_html/wp-content/plugins/responsive-posts-carousel/inc/templates/.php
Template not Found /home/eme2011/public_html/wp-content/plugins/responsive-posts-carousel/inc/templates/.php
Template not Found /home/eme2011/public_html/wp-content/plugins/responsive-posts-carousel/inc/templates/.php
Template not Found /home/eme2011/public_html/wp-content/plugins/responsive-posts-carousel/inc/templates/.php