Community Education Centre
Greater Shepparton   2014
This project was the opportunity to go beyond the trading nature of a food hub. It was rather to considerate it as being a place that centralizes local food services, provides food education programs and enhances community spirit. In short, a social place for making connections, improving business and creating an enhanced food community..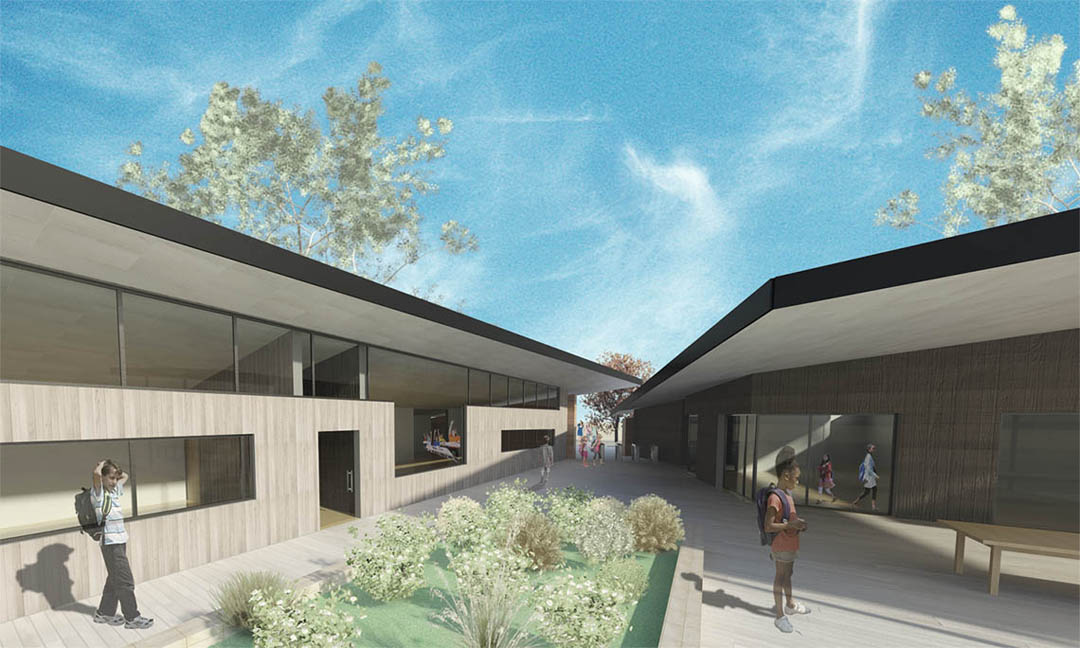 The architecture is opened and organized around generous exterior spaces. The program is mixed. it comprises a cafe, learning rooms, and administrative functions.
The building Introduces nook and crannies inviting people to seat and meet each other.
The wide eaves over the central deck has two functions. First, it provides shelter and protects from the summer sun all in letting the winter sun enter the edifice. They also create a wide variety of subspaces from high and bright to protected and intimate. Many ways in short to suggest social places for making connections.