10 Star Apartments
Melbourne   2012
EME's winning design creates flexible, viable and liveable apartments that achieve a 10 star rating. Innovative design includes a greenhouse which is repeatable over multi-storey developments providing free energy and food production. In addition they address the wider aspects of sustainability including, minimising embodied energy, integrated food production and community building. EME collaborated with Greensphere Consulting who provided energy modelling of the design and the First Rate certification.
Awards
10 Star Challenge – Multi-Residential Projects – BDAV 2012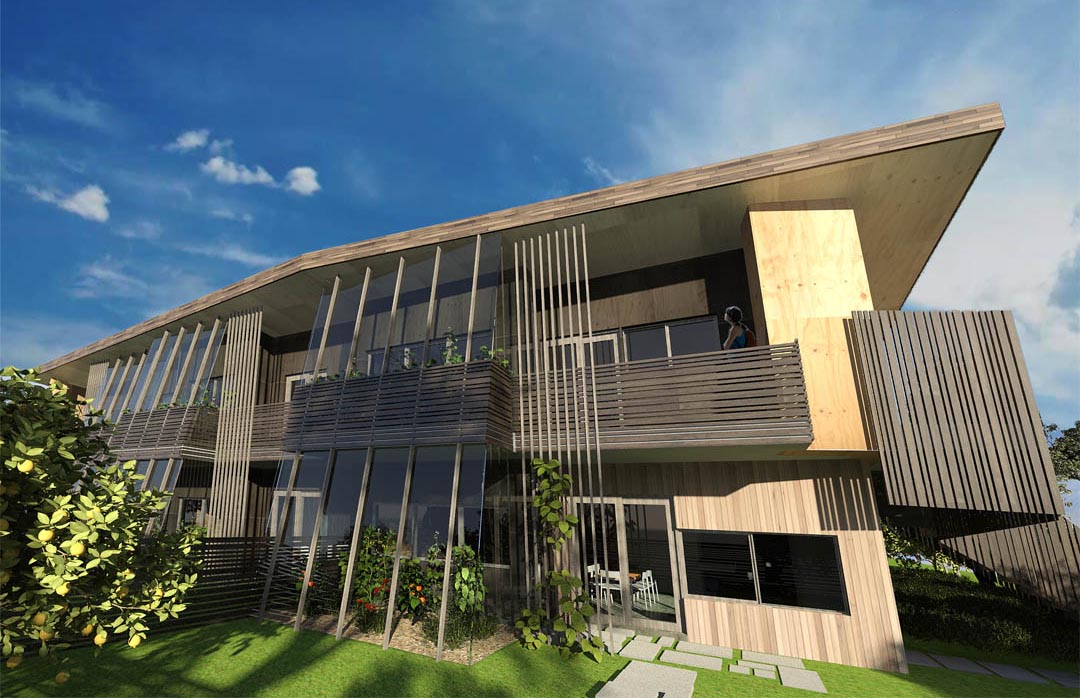 Features
Intelligent density – Naturally responsive density. These designs tackle the future of City Housing from a multivalent perspective.
Flexibility – the design can provide increased density ranging from 1 dwelling per 166m2 up to 1 dwelling per 30m2
materials – local and low embodied energy materials with natural and sustainable finishes.
Kit of parts – the design embraces maximising the use of standard materials with minimal waste. The repetition afforded by the carefully planned layouts will result in efficiencies of scale.